One of the biggest lessons I've learned during this new journey into the Mother Hood is that whatever I planned, it's not going to happen. OK, to be fair- most plans work out alright. But I'm a huge planner and an only child so when things don't go my way, I get cranky.
I guess it first started during my pregnancy. I was all set on having an intervention free birth but was diagnosed with Gestational Diabetes and a few interventions were now medically necessary.
But the day I was diagnosed?
I cried.
I cried hard.
At work. And on the way home.
And then flung my pregnant belly on the couch (as delicately as I could for safety but still dramatically for effect) and cried some more.
I failed as a mom and I haven't even really begun!
Or the when we stopped breast feeding and I gave my son formula (gasp!) even though I vowed to breast feed til 12+ months.
I've always been hard on myself but once I became a mom (hormones, maybe?) I've seemed to turn it up a notch or two.
In my mind I was set to be a certain type of mother- the kind that is always patient, loving, compassionate, smart, and well-liked by her children.
I would work joyously and tiredlessly after working 40+ hours a week to create a loving and cozy home for my husband and baby(ies).
So how's that working out for yah?
Obviously that was an ideal and very unrealistic expectation for me. While I try to be kind and patient and loving and compassionate there are some days (OK, a lot of days) where I just flip my lid and lose my sanity.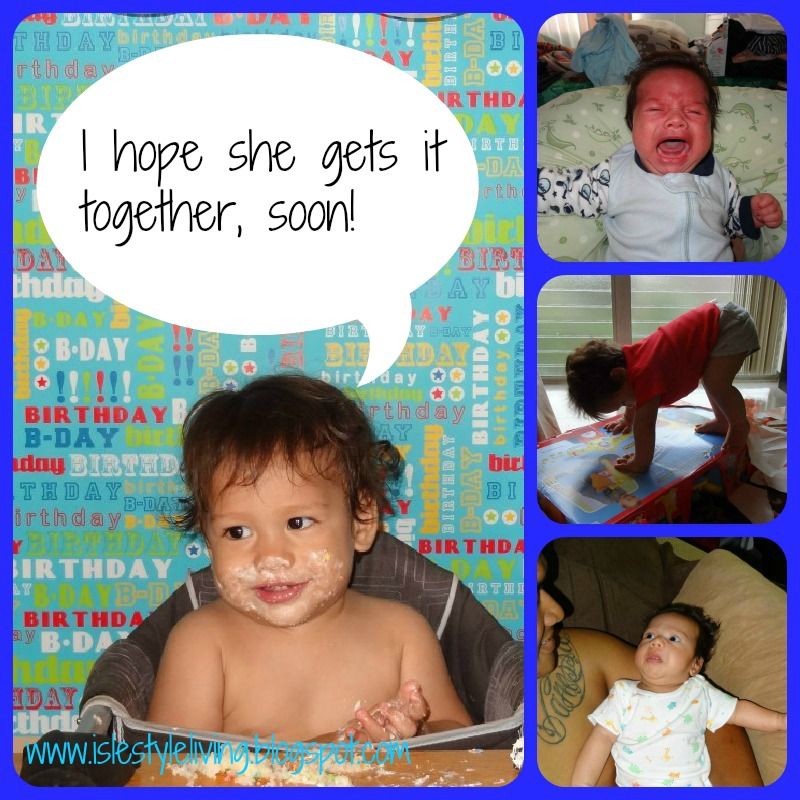 Here are some of my latest confessions:
When Phillip wakes up at 6am on the weekends (hey, that's sleeping in for us!) sometimes I go back to his crib and pretend it's the middle of the night. I tuck him back in, rub his back, and tell him, "moe, moe pepe" (loosely translated- "night, night baby").
When Carl is at his men's ministry on Saturday mornings or helping to set up for service on Sunday mornings, I'll put on Yo Gabba Gabba, Thomas the Train, Curious George, and whatever else holds Phillip's attention for more than 30 seconds so that I can get ready for the day. (OK, who am I kidding. So I can lie down on the couch in peace.)
I Give him WAY to many cheerios. WAY too many. And in the car so he's distracted long enough so that we can enjoy the radio and avoid a melt-down.
I pretend we're all out of bananas as he asks for his 3rd one that day. The plus side? He picks up new signs ever day but "banana" is still his favorite sign! He'll even sign "more please".
Turn the switches off of his noisy toys and pretend I don't know what happened. Phillip then walks up to me and says, "Uh-oh!" in the cutest voice ever. I mimic him and just sympathize with a "I don't know what happened" face and a big hug. (Why does every single toy he loves have to play music??)
I've learned to release the reigns and little and not set the bar so high. Instead of focusing on how things should be, I focus on loving the baby in front of me and cutting myself some slack.
And I think we're all a little bit better off now.