Aloha and thanks for stopping by my piece of Blogland!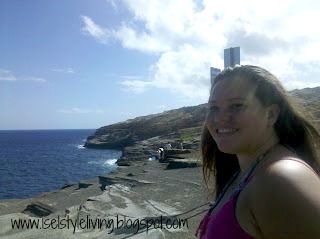 My name is Vanessa.
Friends call me Vanessa. Or Vaness. Or Nessa. Or Ness.
Don't do it.
I'm a wife and mommy living in the 50
th
State (Hawaii for those that may not know). I grew up on Maui, attended college in San Diego, CA, and moved to Honolulu for a job. Hopefully we'll find ourselves back on Maui someday.
I love a good book and a big glass of wine (Cabernet is my favorite but any red will do). Oh, and coffee! Love me some coffee. And chocolate. And cheese.
Ahem.
Also? Very very very
insecure
.
I'm socially awkward and suffer from Open-Mouth-Insert-Foot Syndrome (OMIF). I somehow manage to insult everyone at least once (like that one time I told a co-worker her outfit was so last year).
But that is never my intention!
Like I said, I'm just
awkward
.
I write about my attempts at fitness and weight loss, crafts and organization via Pinterest, food I enjoy (as well as wine!), my attempts to dress my body, and my life as a full time working mama. Just a little bit of everything, I guess.
So pull up a chair and cup of coffee (or tea)/glass of wine and stay awhile.
E Kipa Mai Ia'u!
(visit with me!)