One of my biggest memories of Christmas growing up is my mom kicking me out of the house for a day while she decorated for Christmas.
This woman went all out! By the time I would come home in the evening, she had the tree up and decorated, all the kitchen towels switched out, her snow village set-up, the bathroom covered in Santa paraphernalia, and a 5ft stocking hanging on my bedroom door (my bedroom was the one place she was not allowed to decorate. There had to be boundaries somewhere! So she decorated my door).
Now I know that for someone who has recently professed their undying love for all things Christmas, I sound like a Grinch.
But as I reflect on the reason why I didn't welcome my mom's decorating with open arms, I realize that it was because I was never involved!
Once I got my own place in college, I was so happy to finally be able to decorate the way I wanted to decorate.
Even if that meant just a tree...
My first tree was a small 4ft something tree. It was real. And we decorated it with whatever fit our budget at the time.
There wasn't a theme or color scheme.
It was simply decorated.
Since moving back to Hawaii, we have gotten our own tree (yes it's fake) to decorate year after year.
Because we're budget conscious, we use the same decorations year after year. However, this year our tree is looking kinda sparse.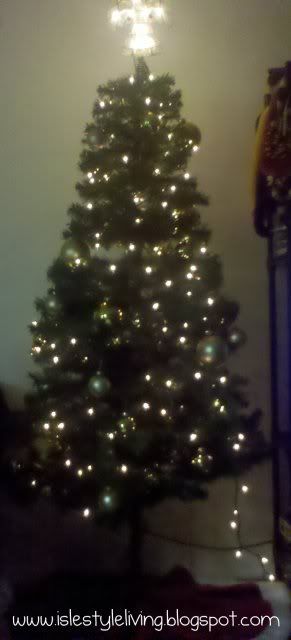 But I love it! There may not be much to it, but there's an ornament on there that you can't really see (and of course I forgot to take a picture of it last night!).
It looks kind like this, but is all green w/ no hibiscus flower.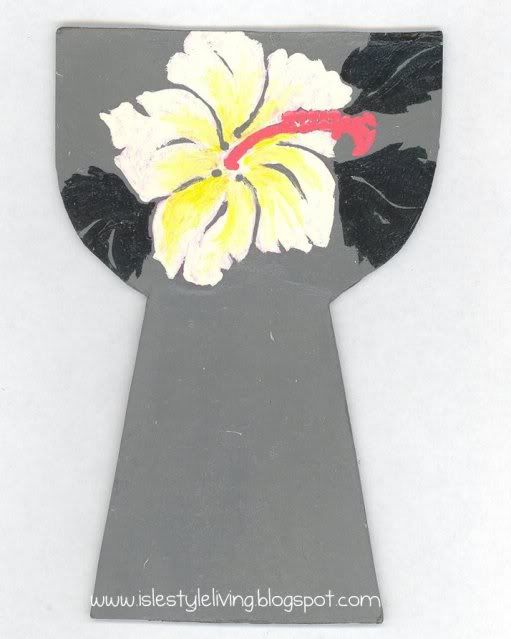 It is called a Latte Stone and is one of the major symbols on Guam. Chamorros (natives on Guam) used to build their houses on these stones that sometimes could reach 7 feet tall! The husband and I got this ornament during our trip to Guam back in February.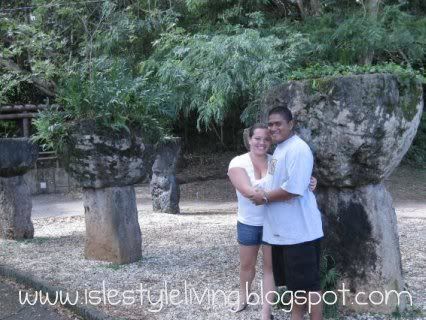 This year we decided to start our own tradition. We'll collect ornaments during our travels and to mark special occasions in our lives. Our tree will probably never have a cohesive color scheme, but the theme will always be about US.
Just the way we like it.
What does your
holiday decor look like?