I looooove me some chicken quesadillas!!
And the great thing? They are pretty much low carb (as long as you're not eating 23 of them!) and super easy to make.
Last night's dinner (and let's be honest, we're having it again tonight) was super tasty if I must say so myself.
I used:
3 boneless/skinless chicken breasts
1 bag of shredded Mexican Cheese (I don't know the actual volume, just one regular sized bag)
Taco Seasoning (low-sodium and MSG FREE please!)
Guacamole
Salsa
Chobani non-fat plain yogurt
I diced the chicken and through it into a pan. After browning the chicken and added the taco seasoning and a dash of water. Then I let that baby simmer for a few minutes, until the seasoning started to thicken.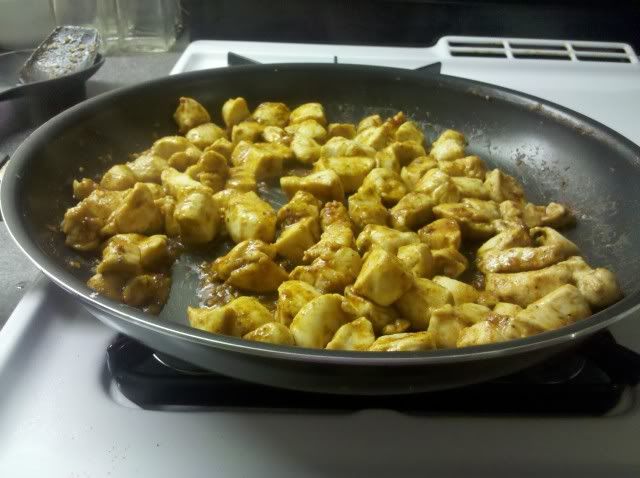 Once the chicken was ready, I got a smaller pan and heated up a tortilla. I like mine crispy so I don't mind if they get a bit burnt!
Once the tortilla was hot, I added some shredded cheese to the center and spread it around.
TIP: Don't try to sprinkle it around the tortilla. The cheese will end up all over the pan making for more clean up than necessary. Or that's just me...
Once the cheese starts to melt, add chicken to half of the tortilla. And cover with more cheese (you can never have enough when making quesadillas!)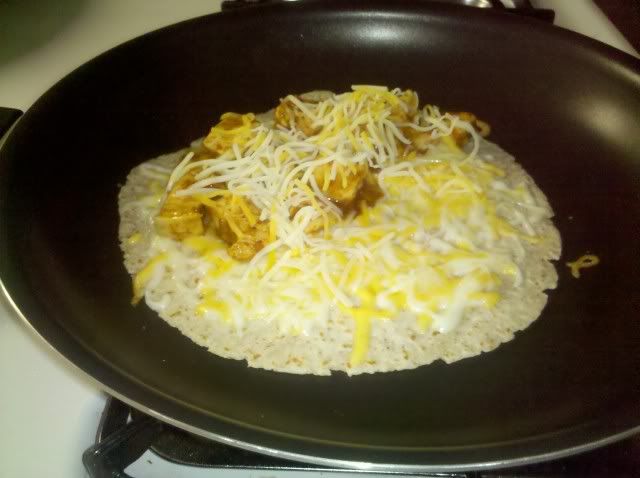 Then fold in half and let set on the hot pan for a few seconds. Flip if desired or if cheese isn't melting properly.
Final step? Accessorizing!
With salsa, guacamole, and Chobani plain greek yogurt.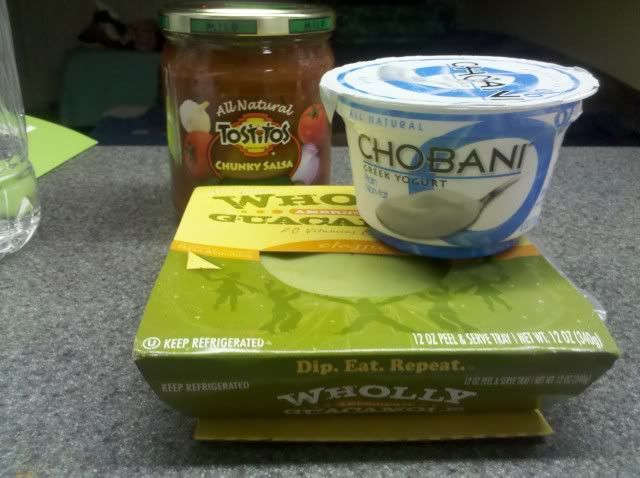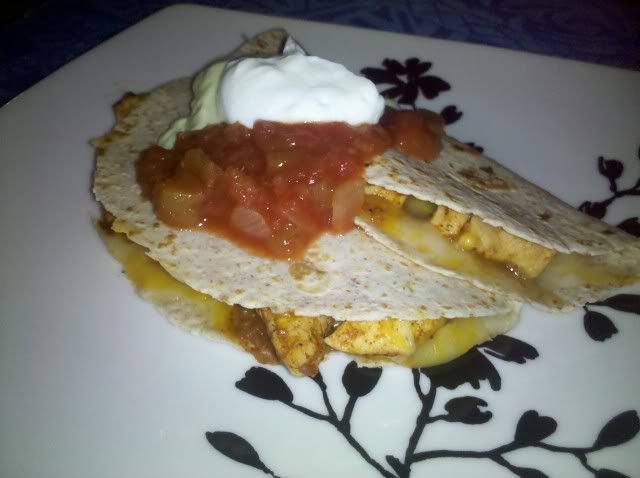 And then plate like you're a food network star!!
CONFESSION: This is my first time substituting plain yogurt for sour cream. In fact, it made me kinda nervous so I made sure to get the best- Chobani Greek Yogurt, of course!
And next time we make these I think I'll add some onions and red peppers to the chicken to give some oomph to the veggie factor.
This may not be the healthiest dinner, but it fits my low-carb meal plan and was easy/fast to make.
Do you have a "Go-To" meal when you're in a time crunch or really really really hungry?
I usually will make a grilled cheese sandwich or it's Mexican cousin, the quesadilla. I love grilled cheese sandwiches with a side of soup... yummmm!
I've also been known to make scrambled eggs for breakfast. It's a great way to make sure I'm getting enough protein and it's super easy to make. All major points in my book!