Being a mom is busy busy busy!
This year, I haven't had time to set up an appointment with a professional photographer to have our Christmas picture taken.
I meant to, but it just slipped my mind (among a billion other things).
So what's a mama to do?
Do it myself, that's what!
I set up the background using extra wrapping paper, threw an old sheet on the ground, grabbed a couple of presents to use as props, set the timer on my camera, and got it done!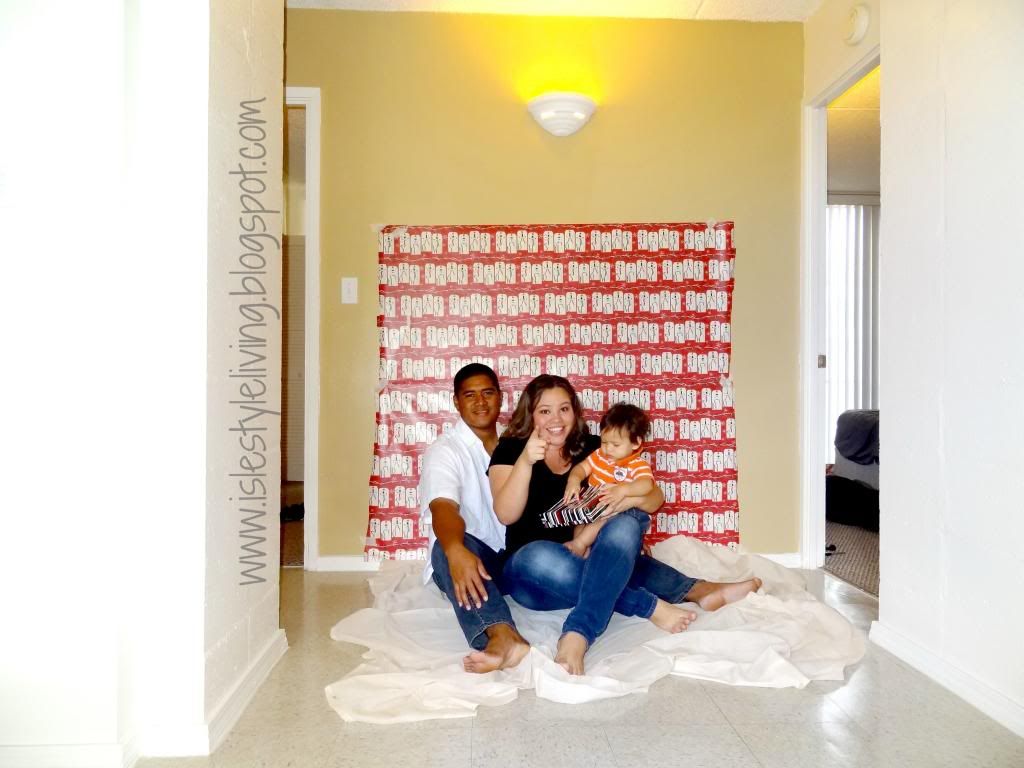 It took a few (10+) tries, but we got a shot we could work with.
I gotta admit, the out-takes were pretty good, too!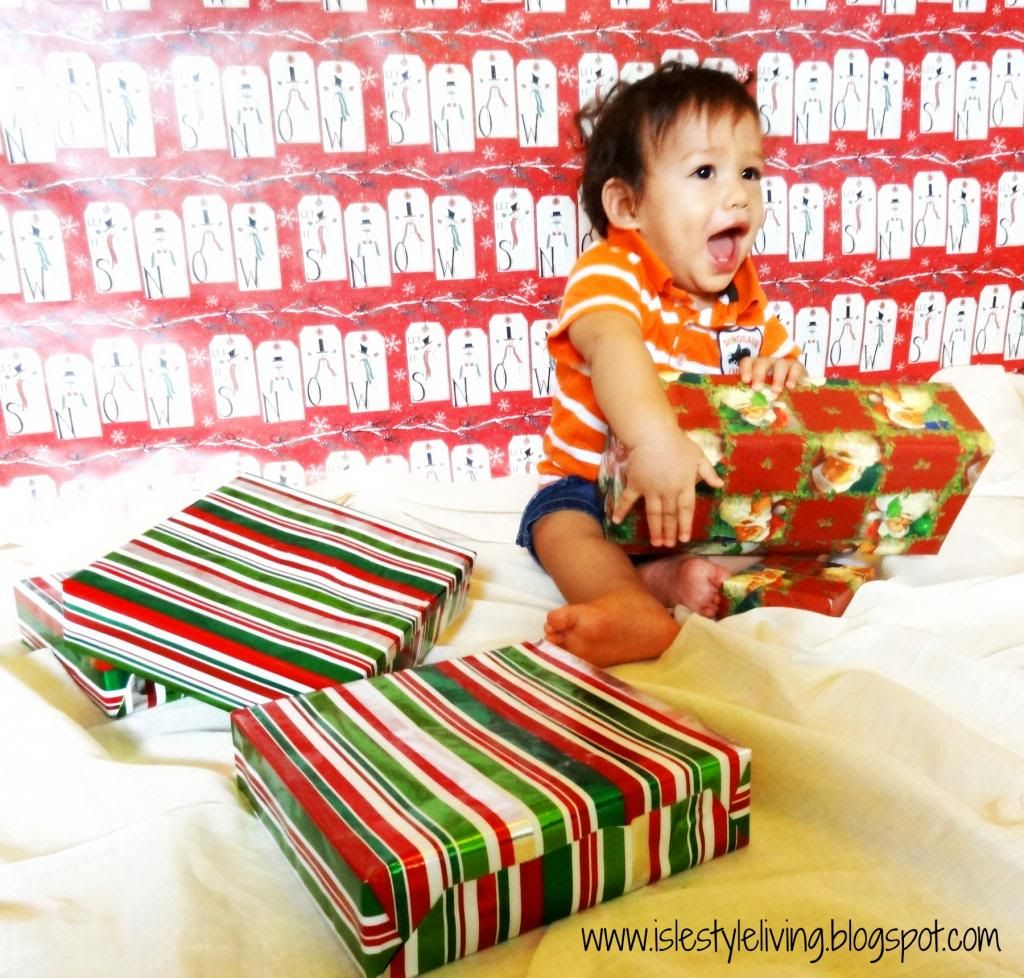 Here is what our 2012 photo actually looked like:
I liked this idea so much, that I decided to do something similar for Little Man's birthday.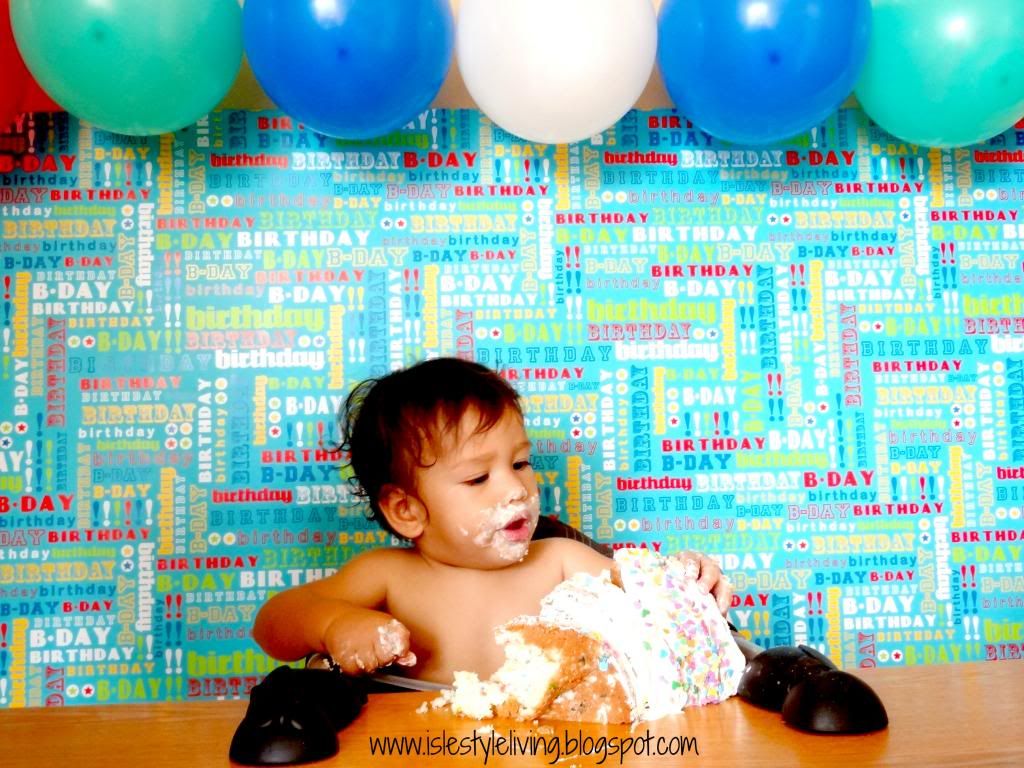 The best part of all this was the experience. We had fun setting it up and all of his birthday pictures came out really festive =)
I think this would be really nice for parties, too! I've seen weddings and other big events with photo backdrops set up, but it's also really fun to have in your home with a few close friends! I'm sure it would make for some really great memories.
If you decided to try this out, let me know! I'd love to see the results!